Seattle Document Translation Services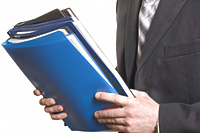 Welcome to Seattle Translations – Your Corporate and Technical Translation Specialists. Seattle Translations offers comprehensive document translation services. The art of translation is more than converting words from one language to another; it involves careful understanding of the nuances of each language and an ear for how the final product should sound. Our staff of experienced and trained translators is standing by for legal document translations, medical document translations, marketing document translations or documents of any kind into the language of your choice.
Each of our translators is a native speaker of the language your document is translated into which means you'll always receive a translation that accurately reflects the real, everyday language used by those who speak the tongue. Seattle has experienced a dramatic increase in immigration in recent years, and more than ever, excellent document translation in Seattle is needed.
When you order a translation from Seattle Translations, you'll receive the industry's best translations—a combination of speed and accuracy unrivaled anywhere else.
Here's what we can do for you:
We'll work with you to determine the scope of your project and the appropriate tone needed for the final document. For example, legal documents and personal letters take two very different approaches, which is why we customize our translations to match your project.
We'll assign your project to one of our expert translators—an experienced native speaker of the language and who is familiar with your type of document (For example, an English to Swedish translation will go to a native speaker of Swedish and an English to Vietnamese translation will go to a native speaker of Vietnamese.) This combination of subject matter expertise and language mastery guarantees a great translation every time.
We'll send your finished translation to a quality control specialist to ensure a flawless, fluid translation.
We'll present to you your finished document.
We promise you this: If we can't meet your translation needs, no one can! From corporate documents to technical manuals and everything in between – get a quote today!