English to Spanish Translation / Spanish to English Translation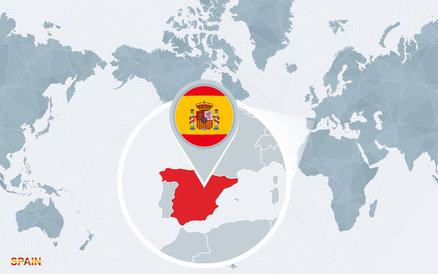 As demographics change and populations grow, the importance of the Spanish language has never been greater for today's businesses. Spanish is the most commonly spoken second language across the United States, where more than fifty million people currently speak Spanish. It's also one of the top foreign languages in Canada and the most important language south of the U.S. border. Worldwide, more than 400 million people speak Spanish as a first language, including speakers in the 21 countries where it is an official language. Because Spanish is essential for doing business from the Rio Grande to the Rio De La Plata and beyond, English to Spanish and Spanish to English translations are essential for any business with a global reach.
Don't get left out of this important world market! Be sure your business is communicating with potential clients, customers, and suppliers who speak Spanish!
From legal documents to product manuals – we're here for you!
Spanish is not a uniform language around the world, and the words and phrases common in Mexico City are often very different from their synonyms in Madrid. Because Spanish varies around the world, it's essential that all of your translations be localized to the market where you plan to conduct business. Only a translation firm like Seattle Translations has the expertise to know when to use Castilian Spanish and when you need the Italian-influenced Spanish of Buenos Aires and the global reach to provide experts in each dialect as needed so you can communicate with the people you need to reach in their own language.
Delivery guaranteed on-time and on-budget – every time!
We work with native Spanish speakers around the world to make sure that we can translate documents around the clock. Whenever a deadline looms, we have an expert standing by to work on your project. Our experts know the subtleties of the Spanish language, including the differences in dialect between Madrid and Mexico City, and between Miami and Montevideo. We produce the fastest, most accurate, and most fluid Spanish to English and English to Spanish translation of any and every document on your deadline—guaranteed!
We pride ourselves on delivering every time! Our work is guaranteed to meet or exceed your requirements!